Rosy Public School – Farrukhabad CBSE affiliated +2 Levels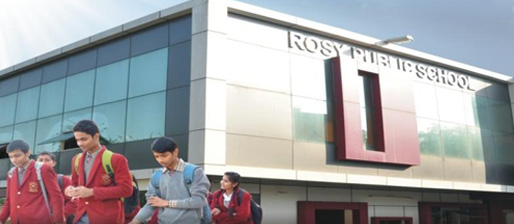 Rosy Public School is ISO 9001:2008 certified, English medium, CBSE affiliated school which was started in the year 2000 at Farrukhabad and was inaugurated by the chief minister of Delhi Mrs. Sheela Dixit on 9th April 2000. With a experience of more than a decked in the field of education, The school has also gone with the tie-ups with Penguin India and Orient Blacswan for training the teachers and students.
Rosy Public School – Shahjahanpur CBSE affiliated +2 Levels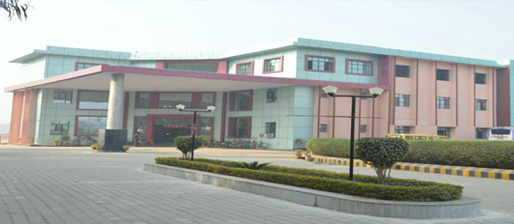 The school is located at Bareilly Farrukhabad highway is one of the most modern and advance school of dist Shajhanpur it is ready to cater the students of all corners of Jalalabad and surroundings. The school is equipped with facilities of Smart class, computer lab, science lab and rich library with books and periodicals. The school is having a lush green campus sprawling over an area of 3 acres of land and is housed in a pucca building with spacious, well equipped, well furnished class rooms and well equipped labs and proper facilities of toilets and purified drinking water.
Rosy Roses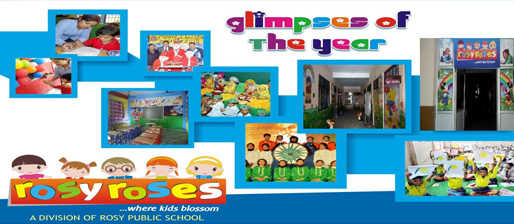 Rosy roses is a division of ROSY PUBLIC SCHOOL The mission of is to let the kids play while learning and learn while playing. We believe that just like a building, the foundation developed at the beginning will create lasting consequences affecting the relative success in entire life. Our mission is to augment the confidence and success levels of ROSYROSIANS through proper introspection and monitoring of their performance equipping them to face any challenge in future life both mentally as well as physically. To achieve our aim our endeavour is the overall development of ROSYROSIANS in harmonious environment without putting any mental pressure, stress or strain on them.